"Do the best you can until you know better. Then when you know better, do better." Maya Angelou
How can I help?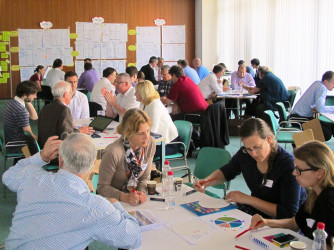 Innovative complex meetings
Facilitating complex strategic dialogues towards innovative and productive outcomes - in a vibrant, participatory way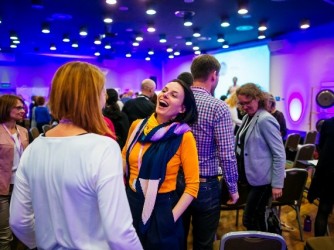 Engaging conferences
Transforming conferences and congresses into vibrant and memorable experiences, capitalizing on everyone's insights and skills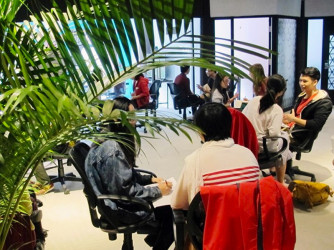 Nonviolent communication
Transformational approach to thinking, relating and choosing from authenticity and connection
About me
Humus – the fertile soil for new growth – in many ways symbolises my work: releasing the old stories that don't serve anymore, and midwifing new narratives that catalyse synergy and wise action in people, organisations and communities; especially when navigating complex challenges together. By engaging in deep dialogue, unearthing implicit resources, and seeing the big picture, pathways are created towards more life-affirming futures.
My work includes hosting (1) multistakeholder strategic dialogues; (2) participatory conferences in which there are no spectators - everybody's contributions are invited; (3) workshops to reclaim the joy and power of dialogue and deep listening to oneself, the other, and the future that is emerging (with a bit of our creative help).
While rooted in beautiful Slovenia, I work internationally; and enjoy exchange and collaboration with my many tribes across the globe: Art of Hosting Conversations That Matter, International Association of Facilitators; Center for Nonviolent Communication; The Circle Way; School of Lost Borders; Reinventing Organizations.
Open workshops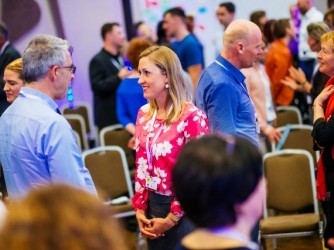 Leadership in turbulent times is about taking responsible, purposeful, and innovative action in a world that is changing, challenging, complex, and unpredictable.Learn how to surf on the waves of chaos and build capacity for sustainable success.
Join us for a unique 2.5-day leadership conference – a vibrant blend of inspiring speakers and real-time leadership practices.
No spectators, everybody in. In one of sLOVEnia's amazing spa towns; surrounded by forest and water.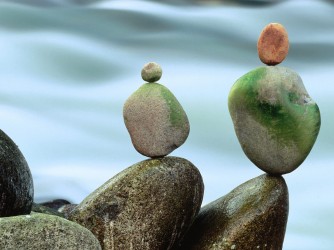 This course offers practical tools on how to build reactive and proactive resilience on individual and organisational level through co-learning in times of challenges and change – by using proven methods that build resilient and appreciative perception, reflection and action. Set in Crete, Greece; co-led by Dr Markos Perrakis and Marjeta Novak.
The course can be funded through Erasmus+ scheme; the deadline for applications is 5 February, 2020.